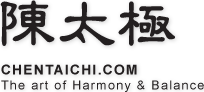 ChenTaiChi.com Online multimedia studio which providing comprehensive Chen Style Tai Chi materials. Meet our instructor and read about the Chen Tai Chi lineage.


Reference materials for the visitors who are:
1/ Interested in what is Taichi and enjoy as an exercise.
2/ Accomplished practitioners like to explore.
3/ Instructors, teaching Chen Style Taichi and interested in the materials from Grand Master Chen Fa-Ke and Master Pan.

Materials are separated into Forms, Simple move enhancement and Jing practice. Visitors can select the class sessions to best fit their interests.

Try the Sample Class, which is Clear and Easy to follow!




If interested, use this registration button and fill your email, log-in information will be via e-mail notification.
Log-in to view all the Sessions, Use preview to each video and understanding the system. Tools for refreshing your memory or as a reference to Chen Stype Taichi.


Online Classes
Online classes
are arrange
Taichi forms
into saparate detailed Sessions. Once registered as a member, sign up for the available Sessiones. Each session cost from $4.75 (Old Form) to $14.75 (Jing Development), for
1 month
duration set to encourage Users to refresh, review and discuss during their progress of learning the entire Forms.
During the class period, members are able to view high quality instructional videos, written content, and discuss questions with instructor.
Classes are at members own pace to finish and move on to the next. Short quizes are recommended for refreshing memory. Which session to signup is member's own decision, based on previous practice experience. The provided sequence is suggested.
Seminars, in person Classes
As a registered member, you are welcome to
contact
us and arrange a visit to our studio. A session can be arranged for you in person for question and answer. The cost per person is $20 an hour. Studio is open to scheduled visit every Saturday 10:30 to 11:30AM.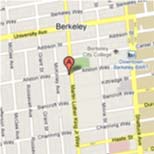 Our studio is located near downtown: 2200 Martin Luther King Jr. Way, Berkeley, CA.
Click for Google Map
Advanced Classes
Jing Development
and
Simple Moves practice
are features for fellow instructors and advance practitioners. With the systematic training in Jing and energy, classic Taichi mysteries can be understood and recreated.
We are constantly improvng our site to better share the experience of Chen Style Taichi.